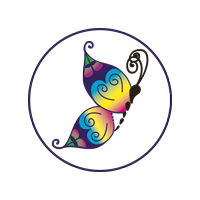 Place a booking with us for your Party or Event by filling out this online form. Bookings will require a deposit to be made. This can be done via our Paypal link or you can contact us for other options. All bookings are subject to the below Terms and Conditions.
Terms and Conditions
Quality and Speed
8-12 faces can be painted per hour. If number of guests exceeds the amount of time, some children may not be painted. We will try to accommodate a busy party, but we will not compromise our designs. If all faces are painted in the allotted time and time remains, then the face-painter can add glitters, and re-touches.
Extra Time
If you require the face-painter to stay beyond the agreed time slot, then this can sometimes be arranged. However, please note that this will be charged at a different rate per half hour and may not always be possible due to other bookings. Further details are available on our website.
Facepainting Permission
It is the responsibility of the party organiser to ensure that all parents/guardians of the child attending the party be informed a facepainter will be there. It is best to add a permission on the invitations. If a child is not to be painted for any reason, please inform the face-painter and do not rely on the child to do so.
Supervision
For safety reasons we ask that children are not permitted to play in the work area. Children's safety and behaviour are the responsibility of the organiser or the parents attending the event.