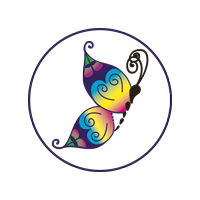 Planning a party or event can be a big stress.
In this document you will find handy tips on how you can run your event with as little stress and fuss as possible. We will give you useful hints and links on how we can help with that party, or simply just let us do all or some of the hard work.
Although the two most important elements of a party or event are entertainment and food, there are many other aspects that need to be considered. So, when planning your party or event the following elements need to be considered in advance. A venue, dates, timings, food, beverages, entertainment, decorations, styling and invitations.
First things first, let's talk budget.  It's very easy to get carried away planning the perfect party with too much entertainment and too much food.  Many people will under budget or over budget. There are many things to consider when planning a party. Most home based basic parties with no professional entertainer can cost around £100, where a fully themed party in a venue with entertainment could cost around £500.  You will need to think of the following things and set a clear budget for each element as a guideline to stop you going over board or missing certain elements out the party.
How many people do you expect to attend?
Will you be hiring a hall?
What type of food will you serve?
Will you have entertainment or create your own?
Will you be having themed or non themed decorations, food etc?
 (at Auriana, we can discuss your wants and needs and suggest the appropriate type of party and entertainment for you Click here to send us an enquiry or call or emails us 07982 656 044 enquiries@auriana.co.uk )
It is important to think about the date that you will set for your party or event. A lot of Entertainers and party supplier's prices change according to the season and any special dates. It is always best to make sure that your party does not clash with any seasonal dates or other children's parties. Sometimes it is a good option to book a party during the week, after school as you could get a good deal on price and services. 
To make your life easier, think of a few dates that you could have the party, so when you call a venue, if that specific date is unavailable you have another in mind and can get a quote as soon as possible.
Location is not the most important thing to think about, but can make a difference to your guests and how easy it is to get to your party.
Consider your guests and the distance they will have to travel to get to your party.
Think of traffic, public transport and parking.
Home or Hall? There are many pros and cons to holding a party at either.  
                                           Home

                                        Hall

                     Pros

                 Cons

                  Pros

                        Cons

You will have everything you need for your party so you will not have to worry about transporting all the stuff to another location.
You don't have to worry about leaving a venue in time.
At the end of the party you will be in your own comfortable space and can spend more time with family and close friends.

You might have a lot less space to have entertainment and for the children to run around in.
You might worry about your carpets or other house items getting damaged.
Street parking might be an issue making it harder for your guest to arrive.

You could have a lot more space to arrange your entertainment and decorations.
Most hall hire have plenty of parking space making it easier for your guest when arriving.
Plenty of table and chairs will be provided.
You don't have to worry about your items in your house getting damaged.

You might forget something you need at home and be without at the venue.
Hall hire is an added cost to your budget.
You will have to transport everything you need to the venue.
Consider booking a venue at least 5/6 weeks before needed as halls can get fully booked or have a long waiting list. The earlier you book the better choice you will have and the easier it will be for you to consider things such as entertainment and decorations. 
When choosing your venue, you need to think of how many guests you would like to invite. Is the venue hall or home easy to get to?
Is there adequate parking for all guest and entertainers?
You will need to think of things such as:  *The layout of the venue.  *Where are the toilets? *Where are the fire exits, *Where ios the first aid kit? *Are the ceilings high enough for bouncy castles? *Where will you put the parents. *Where will you put the presents table, the food table and the birthday cake table. *Is there somewhere for guests to put their prams, coats and bags etc?  *Most importantly, do the children have enough space to run around and have fun?
If booking a hall, try to confirm booking a week before and the day before. It is always better to double check than find out you have been double booked
(At Auriana, we can cater for any budget and will always find you an entertainment suitable to the available space that you have.) Click here to see some of our suggested venues in the EN areas and nearby.
How long will you hold the party for?
If in a Hall, we suggest a 2 or 2.5 hour party. Always make sure you book the venue for longer than the party is as you will need time to set up and clear up at the end. We suggest an hour before and an hour after. Less than half an hour will cause problems.
If holding the party at home, again think of how long the entertainment will be and how long you want your guests there before and after the entertainment.
Think of the structure of the day. When will you be serving food, when will the cake be presented, when will you be doing the entertainment. Will you be opening presents on the day in front of guests?  We find that the best way to lay out an event is as follows:

  Guest arrive, along with the entertainer.
  First half hour the entertainer will set up as the guests start to arrive. If you like you could have a balloon modeller or character arrive before        hand to entertain the guests as they start to arrive.
  Then entertainment will start and last for around 50 minutes.
  They will break for food for 15 to 20 minutes to eat. In that time the entertainer will play music on low volume. You could also present the cake    at this point.
  The entertainer will then put the volume up and continue with the entertainment for another 50 minutes.
  You could also do the cake presentation at the end as your entertainer packs away. As they pack away, they will keep the music on low as you    say your farewells to your guests.
  Whenever you decide to bring out the cake, if your entertainer is still there, they will play birthday music and help sing a birthday song or   whatever occasion song your event is to the V.I.P 
Click here for more information about our party entertainers and to enquire for availability. 
Invitation are a very important part of any party. It's a way for you to get a good idea of who will be coming. Bear in mind that not all guests that responded will turn up and vice versa. They are also a way for invited guests to keep as a reminder of all the important things such as location of venue, dates times and any themes etc. You can also use the invitations to put in any important information such as there will be a face painter present, or there will be a clown at the party or any food allergy advice.
It is always good to send out invitations a few weeks before the party.
It is a good idea to get people to reply vis email or text. 
Click here to download your free party invitations.  Or email us at stacey@auriana.co.uk to have your very own personalised themed invitation created at a small fee. 
*If you are booking one of our Adventure parties, themed invitation will already be provided.
Will you have a theme?  Will it be a character, a movie, a colour or general themed? You will always find that movie and character themed parties are a lot pricier as suppliers need to hold the relevant trademark licences to sell. 
How much of the Party will be themed? Just the entertainment or all the decorations and catering? 
When decorating your house or venue, you need to decide how much will you cover. Will you have just the basic, balloons and banners, or do you want full on backdrops, balloon structures, bunting, banner etc.
We suggest that you do not leave loose balloons all over the floor as decorations. These can distract the children from the main entertainment and can be dangerous for very young children.
It is always best to keep balloons pinned to walls, door etc or keep them as structures such as arches, columns, backdrops clusters etc
Click here to see samples of balloon structures and decorations
Will you be hiring entertainment or doing it yourself? If you are hiring entertainment, please make sure of the following. Does the person or company providing the service hold all appropriate certificates, and public liability. What sort of products are they using, are they safe and approved by the FDA?  Are they DBS Checked?
You need to think about the ages of the children and guest. What will work best?
An entertainer providing music, games and prizes is always a great choice.
You can always add face painting or balloon modelling as this is great for adults and children. Take note that under two-year-old cannot be painted and all children under the age of 8 must be supervised if playing with balloons.
If you are holding a party for a teenager or adult then discos, DJ or karaoke are always good options. Having a professional entertainer there will always solve the music and silence dilemma.    
There are always lot of extras you can add to your entertainment such as fog, bubbles, foam, UV lights etc...
If you are planning to provide the entertainment yourself, you must think of music, what sorts of songs will be appropriate for the ages and have at least 4 to 5 games such as musical chairs, statues, sleeping lions, pass the parcel, etc ready to go as young children can get easily bored. Don't forget to reward them with small prizes and don't make a big deal about who wins or losses. Every child should get a prize at some point.
It is a good idea to play low energy games towards the end of the party as you don't want to send highly strung competitive children back home to their parents.
Alternatively, you can get a bouncy castle and let them entertain themselves.  Note, that having a bouncy castle and any other entertainment does not work well together.
Having extras at a party such a candy floss, popcorn, ice-cream waffles makers etc can add a nice touch to your party entertainment. Children and adults will have lots of fun making repeat trips to the sweet treats karts.  Click here  to see samples of our extra treats 
Celebration cakes are very important. They bring the focus of the party back to the VIP. It's their special day and this is their moment in the spot light, or candle light.  Have a clear budget of the cake in your mind and think of these few thighs to make your life easier.
Will your guest be eating the cake there or taking it home?
Will you be cutting the featured cake to give out or will you have a sperate sheet cake to give out to guests. If you are giving out a sheet cake to guests of the same flavour as the celebration cake, then you only need to buy a small decorated / themed token cake. This will bring the cost of cake down quite significantly.
Alternatively, you can have lots of cupcakes to go with your celebration cake and all children/ guests can go home with their own individual cupcake. 
Note, never compromise on flavour to have a pretty looking cake. Sometimes the extra £10 or so pounds can make a massive difference to the party experience. There is no point in having a beautifully decorated themed cake if no one wants to eat it or take it home. It is a good idea to have a separate table for your main cake and cupcakes if hiring a venue.
Before ordering or preparing any food, make sure you ask invited guests for any dietary restrictions. When providing food for a party, you will need to decide if you are feeding just the children or adults as well. Food can come in many different varieties and presentations. You can choose between just simple sandwiches, pizzas, home cooking or a small buffet.
To keep the hassle down you can also create or order individual lunch boxes for each child whilst putting out snacks for the adults. Click here for samples of our food 
When choosing what type of food you will be putting out, think of the space you have and the location of the food. It is always best to keep the food away from the entertainment area.
Also, it is better to place the food table near the kitchen for ease of access and it should not be near the toilet area.
It is always best to have separate food table from the cakes and deserts tables. If you are having just food for the children it is a good idea to keep the adults section away from the children's food section as impatient parents can start to nibble at the children's food leaving the children with nothing when it's time for food.
If you have a buffet food table like sandwiches etc it a good idea to have the food covered until time to eat. At Auriana, all our platters come in plastic trays with lids.
Other food you could consider are items such as popcorn, candy floss, ice-cream, waffles, icy drinks, tea and coffee sweets station etc. At Auriana, we provide many services which will include the above which you could add to any of the other food services or just on their own.
At the end of any children's party, wedding, christening and many other memorable events, it has become tradition to give out party bags, favour etc What you give out strongly depends on your budget. Party bags can range from having a few basic items, luxury items or individual personalised items. The same thing applies for wedding and christening favours. At Auriana, we can Cater for any occasion and any budget. 
If hiring a hall, it is always a good idea to have a presents table near the entrance so guest can come in and put presents on the table all together. If you will be opening presents in front of guests during the party it is a good idea to keep track of which guest gave what so you can easily write yours thank you note later.  You can download and print an easy to use spreadsheet to keep track of all presents and people. Click here too download. It is also a good idea to take a box or suitcase with you to a venue to easily carry the presents back home with you.
If your budget allows, it is always a lovely idea to have someone photograph your party or event, especially if it is as important as christening or big milestone in life.  If having a photographer at a party is not your thing, then why not hire out a photo booth for your special day. Guest can take away memories and as our photo booths produce duplicate photos, you can have some for yourselves, which can easily be put into a photo album to cherish for ever.
Organising a party can be very draining on your body. Don't forget to look after yourself. Keep a bottle of water with you to sip throughout the day. The last thing you would want is to get dehydrated.  Set a time on your phone for each next activity or simply delegate that to someone else. Delegating activities and chores is the best way to keep your party running smooth. Get someone to put out the food at a certain time or drinks. Someone will need to watch the children, or if you are decorating the venue yourself then get a family member to help. The more tasks you give out the easier your life will be. Don't forget the little things that will help you along. Sticky tape, all tack, scissors, matches, a bottle opener black bin bags. If you are not hiring an entertainer, then remember your music player and music list.
You could check with your venue and see if they would accept your black bags, but our experience tells us you will find that most places will want you to take away your own rubbish. To make clearing up easier for yourself, we recommend that you use all disposable items.